Going on vacation means diving into a new culture; a new society, with different myths and endless unforgettable impressions. Among the many pleasures of travel is the opportunity to bring home mementos of your journeys, even doubling your pleasure by giving some to loved ones.
Travellers usually love to possess memoirs of their travels so that they have something to look back to after their return. Et voila – souvenir shops are born. Well guys, below is a list of must have souvenirs from across the world.
1. Delftware, Netherlands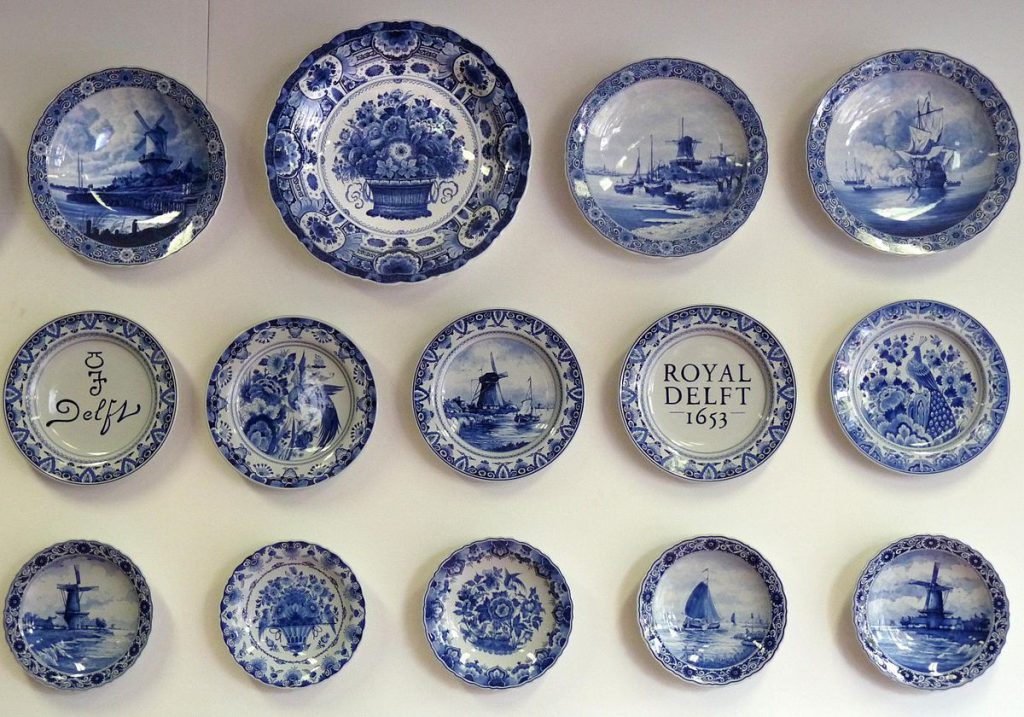 The blue tinged earthenware called Delftware has been the pride of the Dutch since the 17th century. This blue and white pottery is recognized throughout the world and is like a prized possession for collectors. Having a piece of this beautifully traditional Dutch design is sure to take you down the memory lane along the canals of Amsterdam.
Best places to buy: Kramer Kunst & Antiek – Amsterdam, Royal Delft experience – Amsterdam
2. Turkish Coffee, Turkey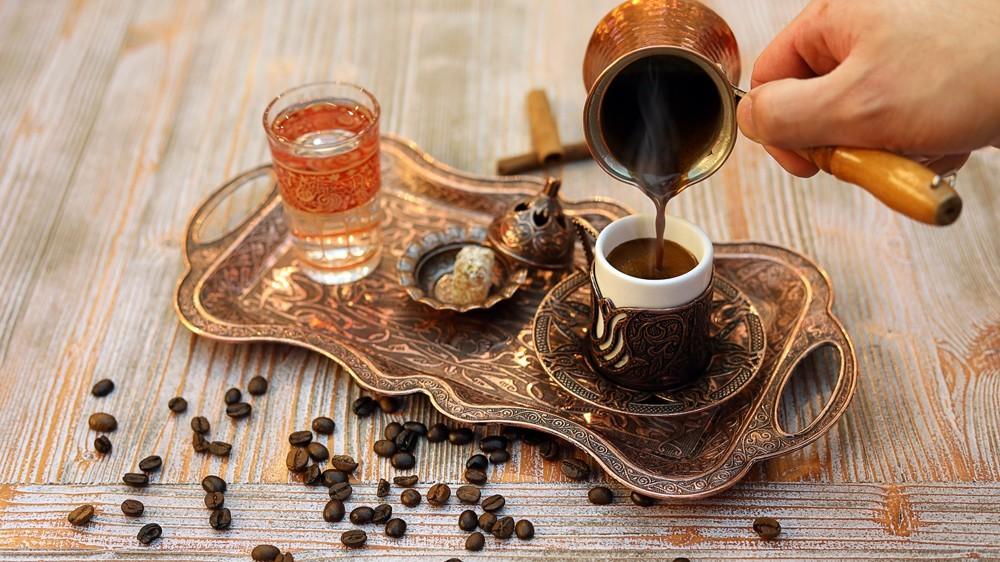 The whiff of a steamy cup of Turkish coffee is enough to wake your senses and perk you for the day. With a magnificent history that goes back to the Ottomon empire, a cup of Turkish coffee is a sip back into history. Besides is heavenly taste, Turkish coffee has a strong significance in its culture that ranges from fortune telling to marriage ceremonies. Its special preparation technique and the high-quality beans made it to the list of UNESCO's Intangible Cultural Heritage list. A packet of fine Turkish coffee would surely be a worthy souvenir to take back home!
Best places to buy: Spice Bazaar – Istanbul, Kurukahceci Mehmet Effendi – Istanbul
3. Chocolates, Switzerland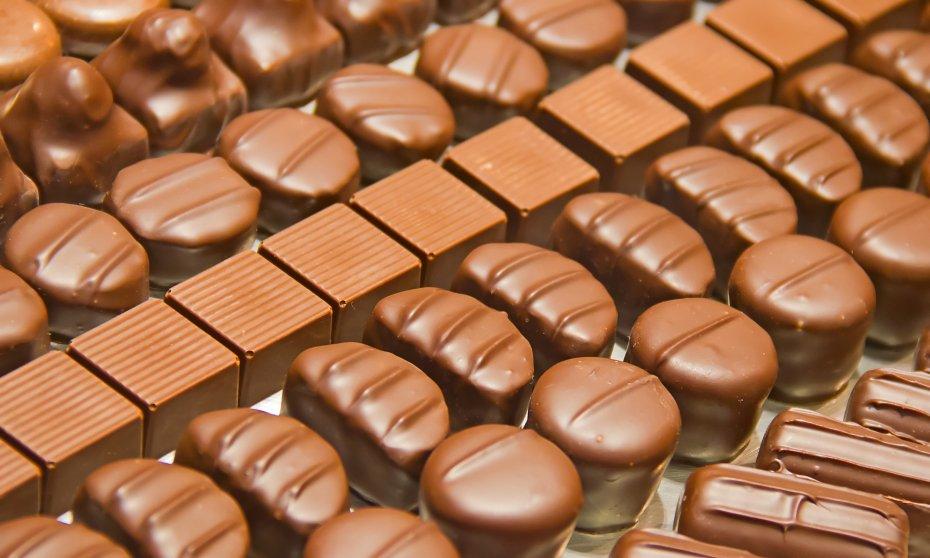 A trip to Switzerland is incomplete without tasting the world-famous Swiss chocolates. In fact, Swiss brands like Lindt, Toblerone and Nestle have revolutionized the art of chocolate around the world. But imagine taking home a piece of art in the form of chocolate by some of the master chocolatiers from the birthplace of milk chocolate? Switzerland is a haven for chocolate lovers as Modern chocolate makers are combining unique flavours and creating picture-perfect chocolatey creations in shops across the city.
Best places to buy: Bäckerei Confiserie Bachmann – Zurich, Sprungli – Zurich
4. Japanese Fan, Japan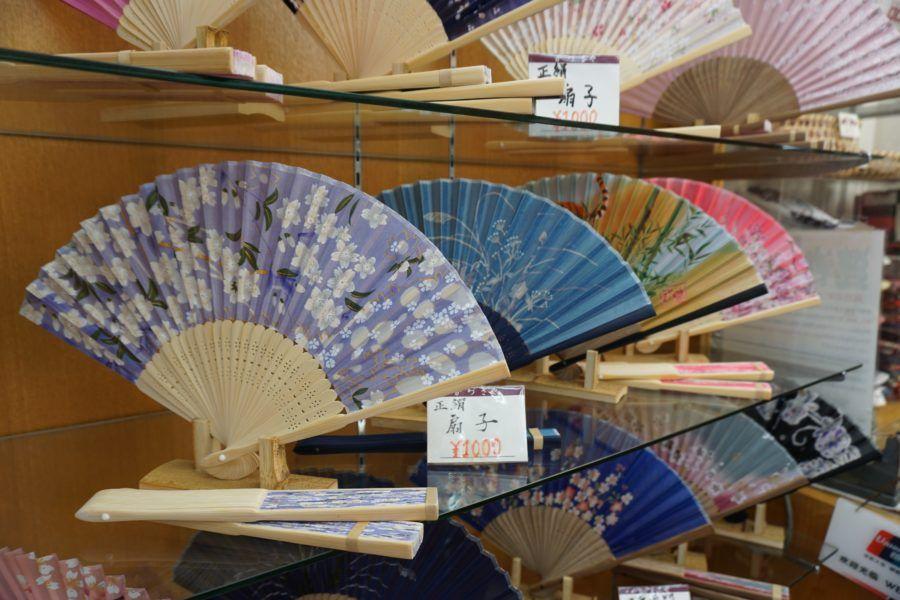 The fan is a piece of Japanese art that is so iconically Japanese that it has become fully entwined in the aesthetics and even the popular culture of Japan. You can find varieties of fan with unique designs, fans for both men and women and more besides. The vibrant colors and traditional designs make each item a piece of art in itself.
Best places to buy: Kyosendo – Tokyo, Isaben – Tokyo
5. Bohemian Crystal, Czech Republic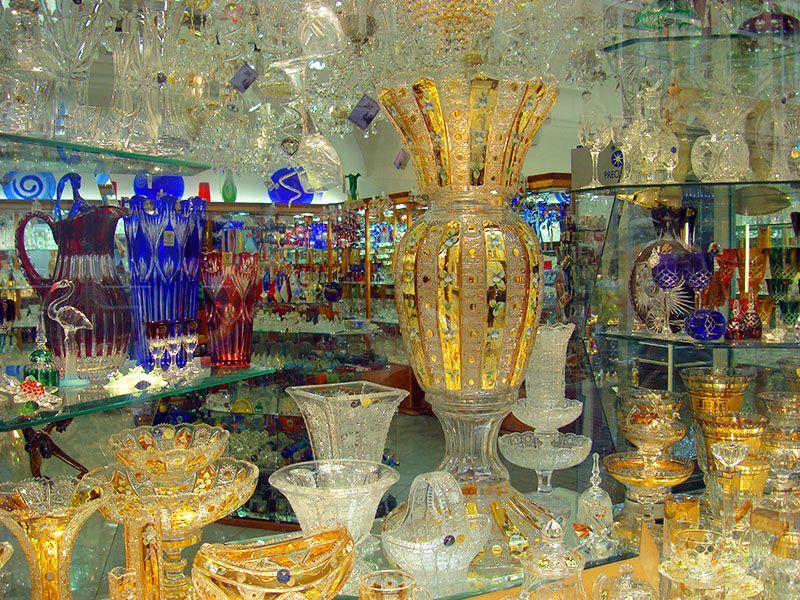 The Czech Republic is famous for its high quality crystals and glass and much of it is handmade. The hand cut crystals appear in a variety of products ranging from glass beaded necklaces, Czech crystal vases, champagne and wine glasses, plates, fruit bowls and decanters. The unique design in crystal artwork and superior product created from this magnificent glass have made it popular around the world and hence make for excellent souvenirs and gifts.
Best places to buy: Glassimo – Prague, Crystalite Bohemia Glassworks- Prague
6. Salt, Iceland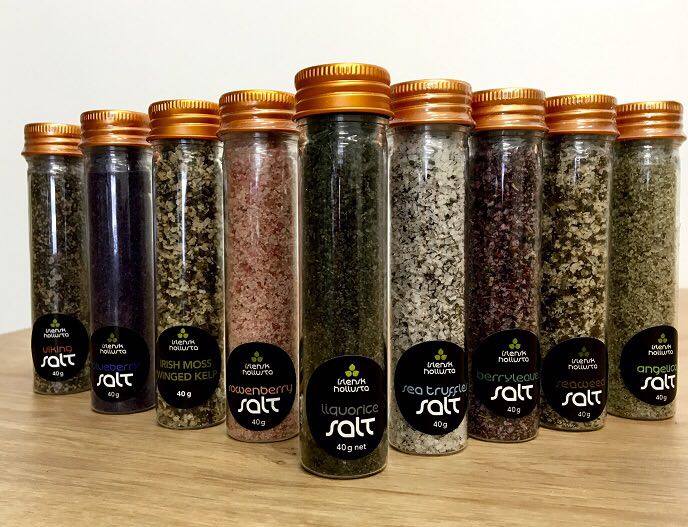 For the foodie in your life get some of variety of salts Iceland has to offer. There's lava salt, Icelandic moss salt, black beach sand salt, wild berry salt, salt with herbs, etc. It is difficult to believe that there can be so many varieties in salt. If you wish to pamper yourself you can even purchase their bath salts that are natural, environment friendly. It will surely be a classy and budget friendly souvenir for sure.
Best places to buy: Urta Icelandica – Austurgata, Angan – Reykjavik
7. Wooden animals, Kenya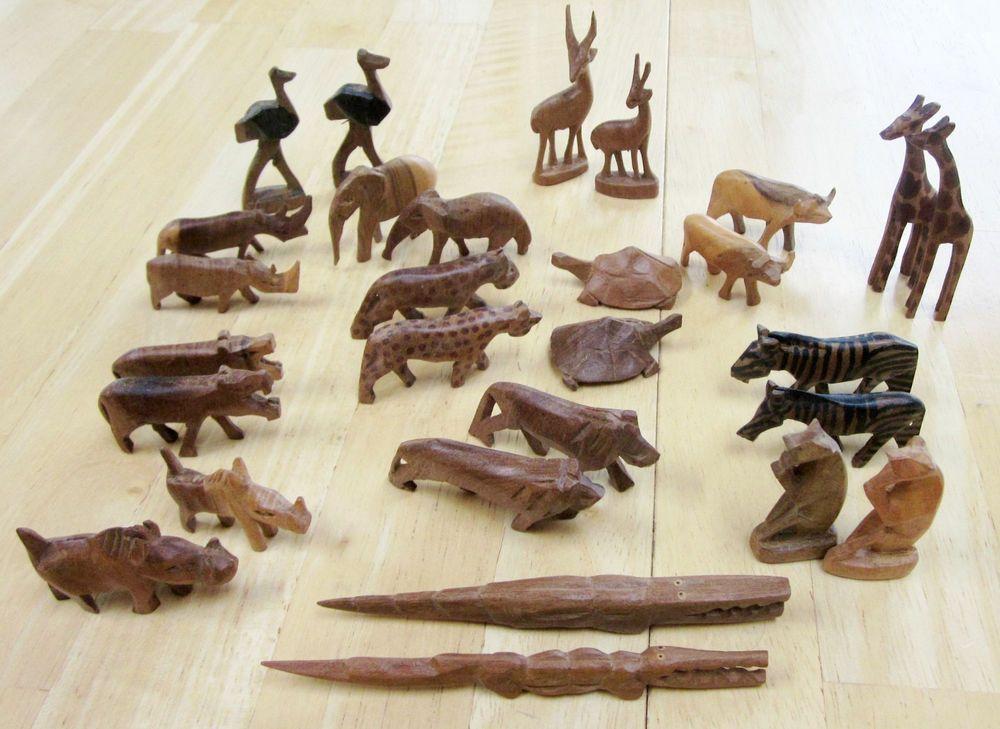 When we think of Kenya, the first thing that pops in our mind is wildlife in the Masai Mara. What would be better if you could take back home a memory of the 'big five' from the national park itself? The beautiful handmade wooden carvings of animals is the best souvenir from the Masai tribe you can take. The Maasai people carve these wooden animals based on watching the actual animals roaming their natural surroundings in the Maasai Mara National Reserve. Buying directly from the tribe also ensures that they were really hand carved and that the money went directly to the Maasai community. The carvings come in a variety of sizes from miniature to 1.5m tall giraffes.
Best places to buy: Local take you to local villages in the Masai Mara where you can buy these products from the tribes
8. Ceylon tea, Sri Lanka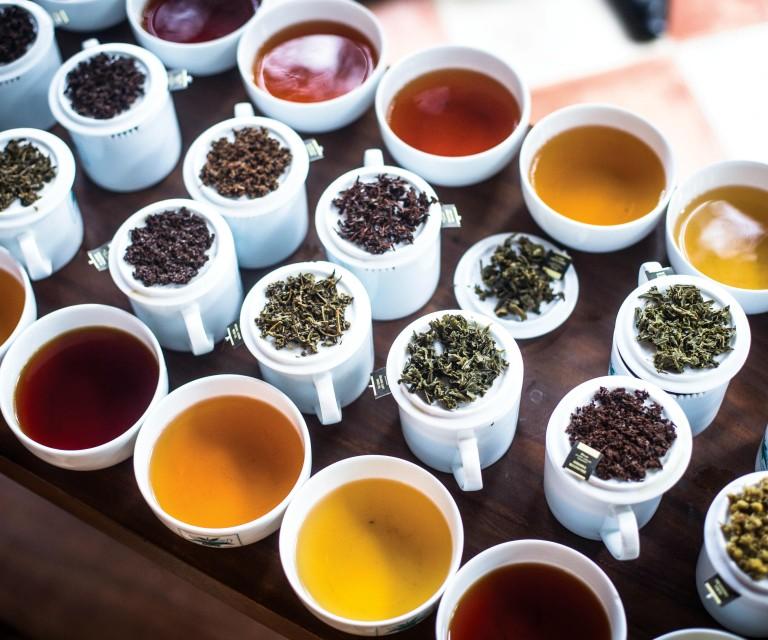 A popular type of Black tea, Ceylon tea is synonymous with Sri Lanka. While Ceylon is known for its bold flavor, it can vary significantly in taste, depending on the type of tea and where it's grown in the country. It is an easy souvenir to pick and is packed with the essence of Sri Lanka. You can visit the gorgeous tea gardens in Sri Lanka, visit the tea factories, taste and choose your tea flavour. The sheer variety of flavours and types of Ceylon tea is a proof that the locals take their tea very seriously!
Best places to buy: Shakti Gallery – Colombo, Mackwood Museum – Nuwara Eliya
8. Maple syrup, Canada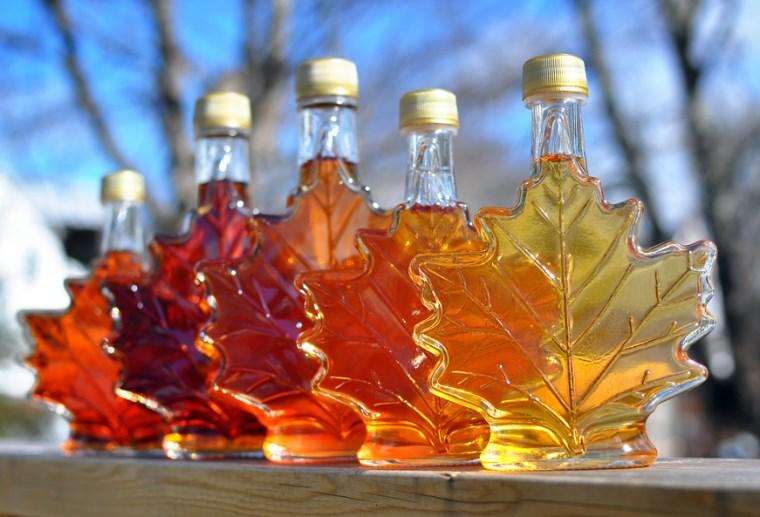 The maple leaf is Canada's national symbol and it's safe to say that the maple syrup is like national food for them. Canada is also the World's top producer of maple syrup(obviously!). The gourmet maple syrup is a popular product to buy and tastes heavenly. It also comes in a maple leaf shaped bottle and is like a prized possession for pancake lovers. Get yourself a bottle of this pure sugary goodness and you have got yourself a winner.
Best places to buy: White Meadows farms – Ontario, Maple Roch store – British Colombia
10. Scotch Whiskey, Scotland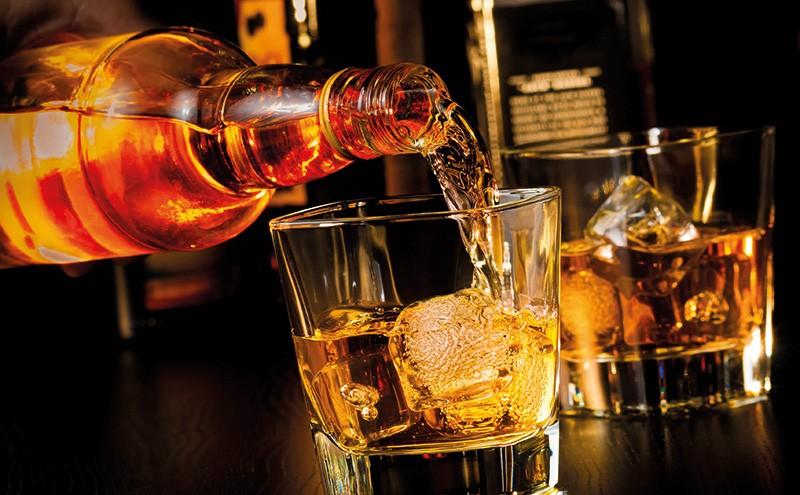 A bottle of Scotland's finest whiskey is the ideal gift for friends and family. The finest whisky selection from Scotland's best distilleries with a quality that speaks for itself – capturing rarity and exclusiveness in a glass, this Scottish alcoholic drink captivates curious and discerning whisky lovers from all corners of the globe. The Single Malt Scotch Whisky is made exclusively from malted barley and is like the essence of Scotland in a bottle! When you are Scotland next do get your hands on this fine specimen of Whiskey and you will not be disappointed.
Best places to buy: Royal Mile Whiskies – Edinburgh, The Scotch Whiskey Experience shop – Edinburgh
11. Whiskey stones, Ireland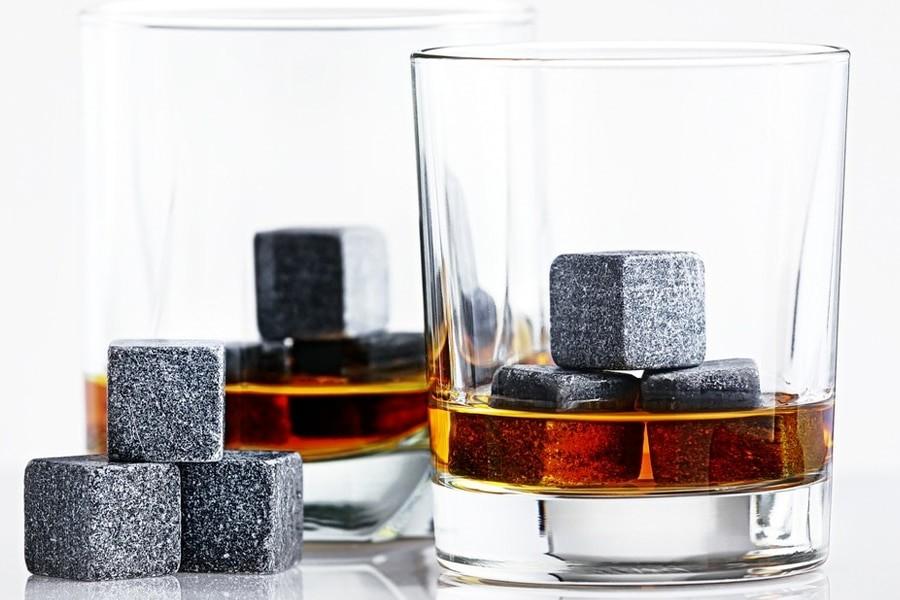 If you are a whiskey connoisseur, a set of whiskey stones will be the ideal souvenir for you. Whiskey stones were created to cool whiskey without watering it down. They look classy, just drop them in your whiskey to chill your drink without diluting – a great choice for whiskey lovers. The original whiskey stones are made of soapstone which is non-porous, non-toxic and won't tarnish your drink with an unpleasant odour or taste.
Best places to buy: Put A rock in it – Galway, James J. Fox – Dublin
12. Wine, Italy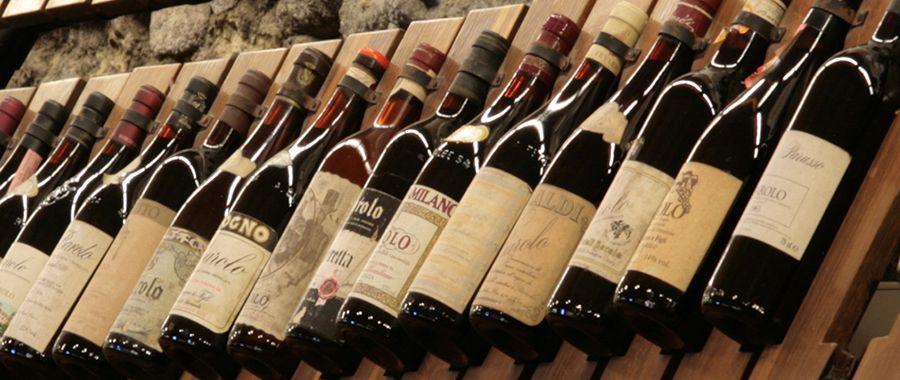 A sip of the heavenly Italian wine will transport you back to your trip in Italy and your friends can have a taste of Italy as well. The quality of Italian wine is unrivaled and that's why one of the best souvenirs to take back home a bottle of fantastic wine. There's many to pick from, made with local grapes such as Vermentino and Nuragus (both are fresh, crispy whites); Carignano (a earthy red) or Nepente (a very strong Cannonau). The wines are aged for years in French barriques and there is a lot of technique and precision behind it. The wines are expensive and vintage but they are worth every cent.
Best places to buy: The local wineries in Tuscany produce some of the best wines where you can taste and buy as per your choice.
13. Lace, Croatia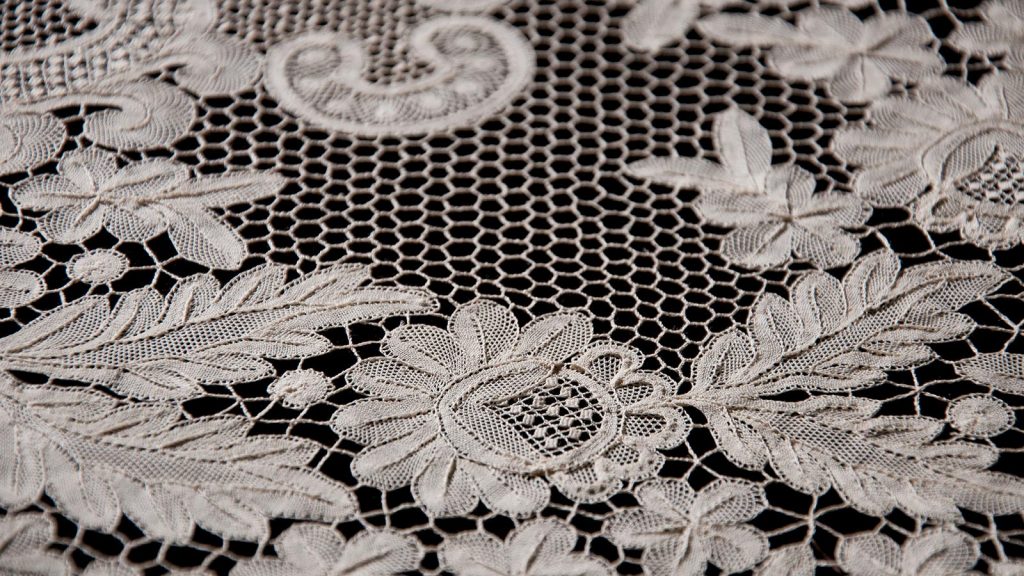 While Croatia is famous for its lavender fields and picturesque Adriatic villages, it is not yet common knowledge just how wonderful shopping in Croatia can be. Croatia has a long tradition of craftsmanship and hence the Croatian lace is an ideal souvenir to take back home. The craft has been designated by UNESCO as an Intangible cultural heritage. The towns of Pag, Lepoglava and Hvar are considered as the centre of lace-making. Each variety of lace has long been created by rural women as a source of additional income and has left a permanent mark on the culture of its region. The craft both produces an important component of traditional clothes and is itself testimony to a living cultural tradition. You can purchase Croatian lace in many forms like table cloths, bedspreads, bags or coasters and is the like the perfect souvenir.
Best places to buy: It is recommended to buy lace from the local needlewomen in Hvar and Pag.
14. Beer stein, Germany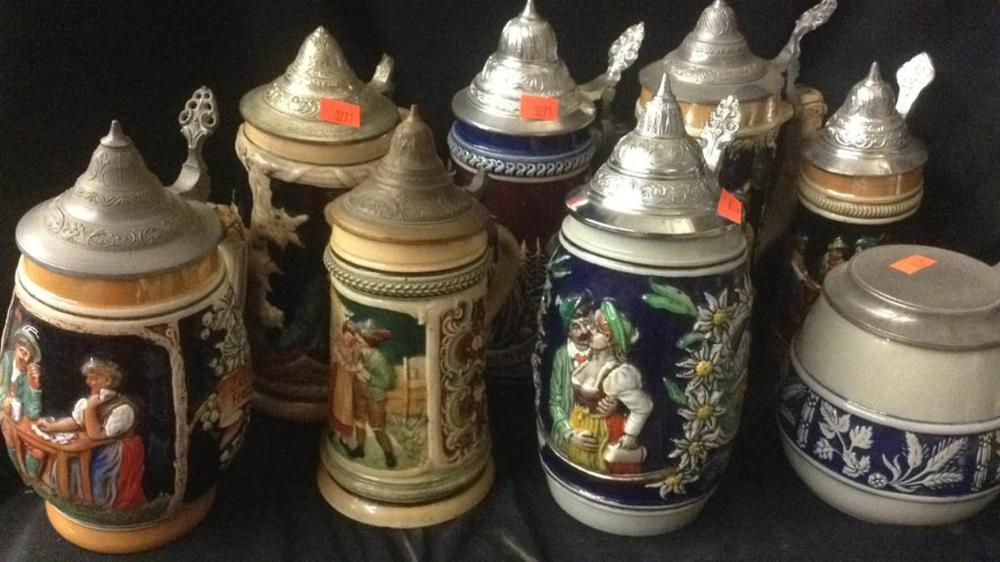 While they might not be the most practical of souvenirs, beer steins have become symbolic of Bavarian culture. The history of the stein goes back to the 14th century when the bubonic plague spread throughout Europe. Laws were put in place that required food and drink containers to be covered, in order to reduce the spread of disease. These steins come in a wide variety ranging from porcelain to stone, glass or even pewter and are decorated with renaissance design which gives it a rustic feel. So pick one to take home and cherish the glory it exudes.
Best places to buy: Munich Hofbrauhaus – Munich, Am Kupfergraben Market – Berlin
15. Ceramics, Morocco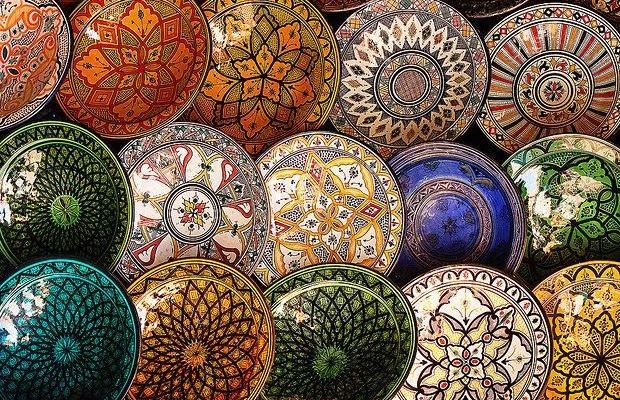 Ceramics is probably the best gift to bring from Morocco. They are traditional , unique and hand made. You will find hundreds of variety of handmade Moroccan ceramics and pottery when you visit, the country, including cups, bowls, plates, and decorative pieces, among others. Bright colours are the norm in Morocco, but you can also find items in neutral colours in souks.
Best places to buy: Darahaoui Pottery – Marrakech, Fes Blue Art – Fes
16. Paprika, Hungary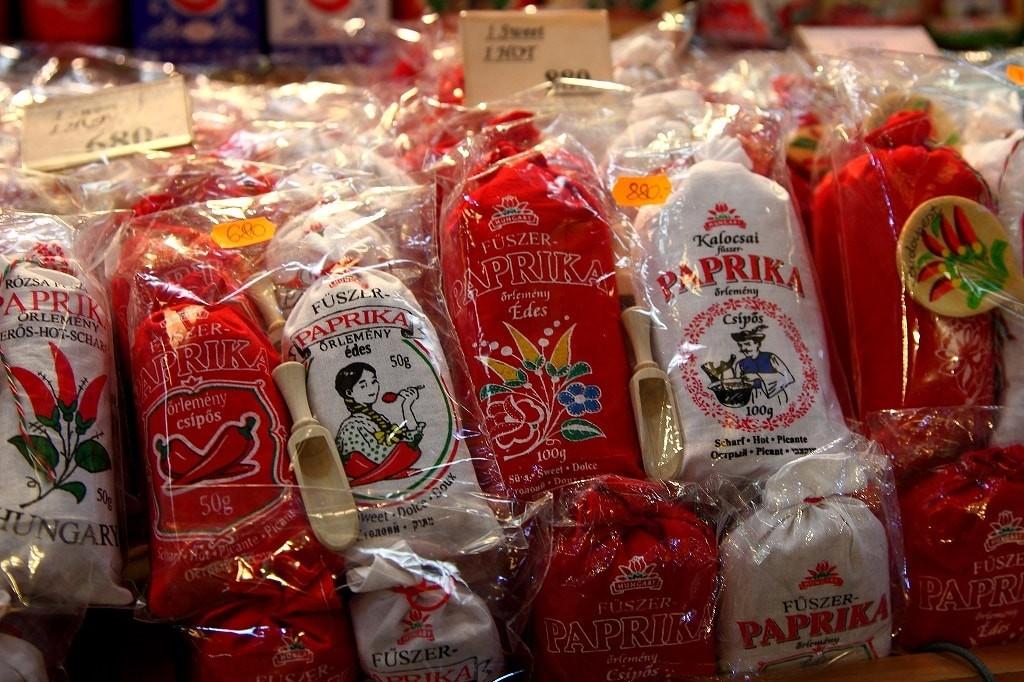 The Hungarians are masters of Paprika – just try the local goulash and you will believe us! A lot of Hungarian dishes use paprika as the key ingredient and hence is the most treasured spice by the locals. You can get both sweet and spicy versions packaged for your convenience, or even the dried paprika fruit itself. Pick some up from the local markets and you have got yourself Budapest's tastiest souvenir!
Best places to buy: Central Market – Budapest
17. Incense sticks, Bali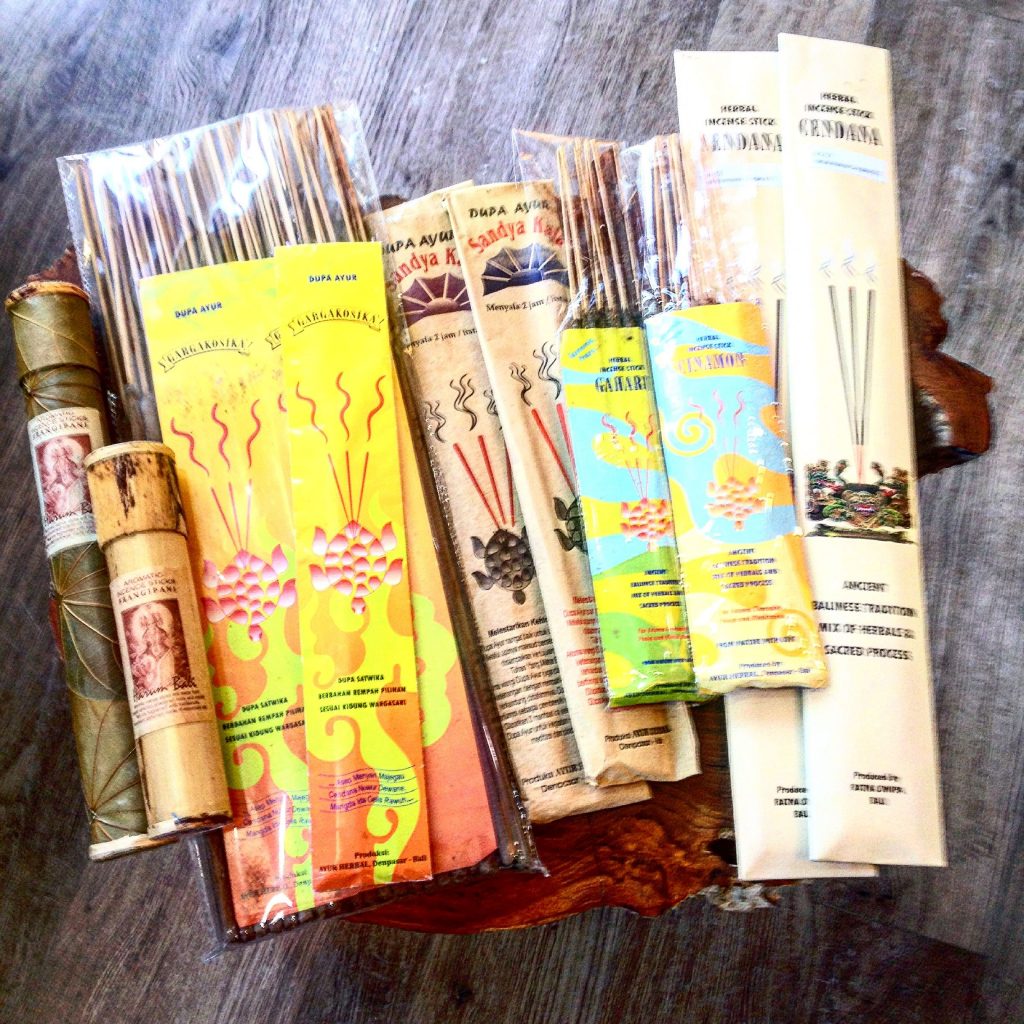 Bali is not only the island of gods, it's also the island of aroma! When you are around a temple or see one of these small oblations at the street, you can smell the incense sticks. Take back a box of this aromatic goodness and their fragrance will transport you back to the charming streets of Ubud and Nusa Dua. The popular aromas are Jasmine, Cempaka and Frangipani. If you wish to have some truly Balinese essence as a souvenir, these incense sticks are a definite must – have!
Best places to buy: Art Market – Ubud, Pasar Bandung market – Denpasar
18. Amber jewellery, Poland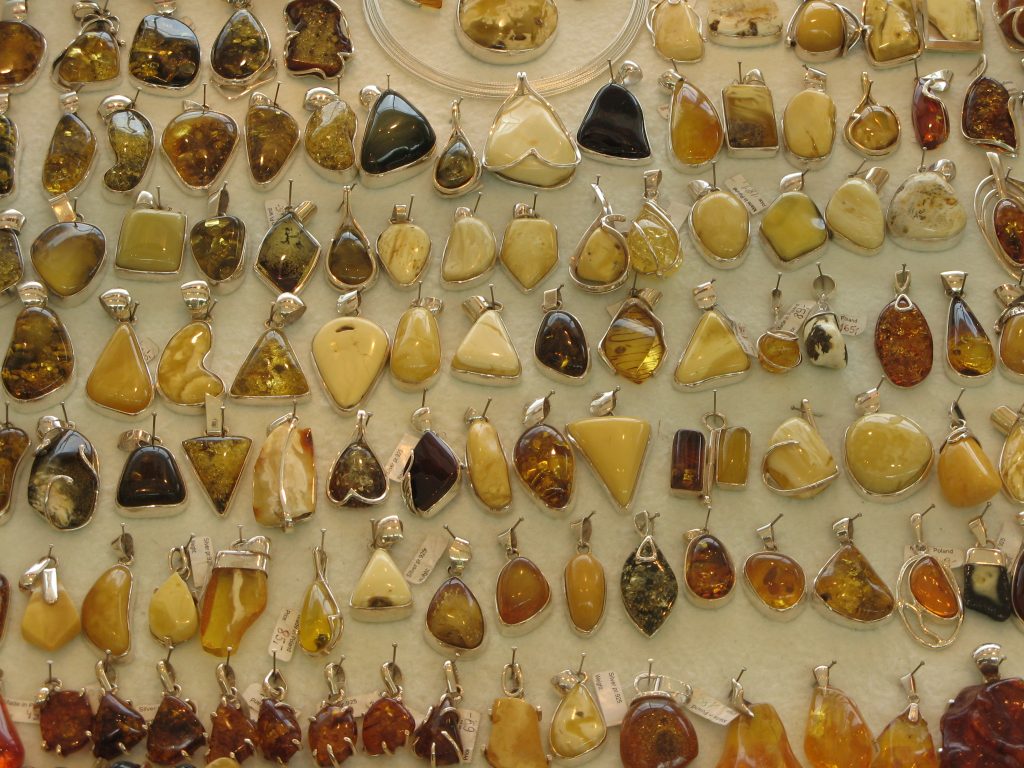 Also known as the Gold of the North, the Baltic amber is renowned for its beauty worldwide. In Polish folk medicine, amber was a very popular remedy for various illnesses. That being said, the most popular Polish souvenirs to buy or bring as gifts for friends and family would be silver jewellery with amber. The craftsmanship from Gdansk is unique and beautiful and a necklace of this precious fossilized tree sap is truly magical.
Best places to buy: AmberVend – Gdansk, World of Amber – Warsaw
19. Dala horse, Sweden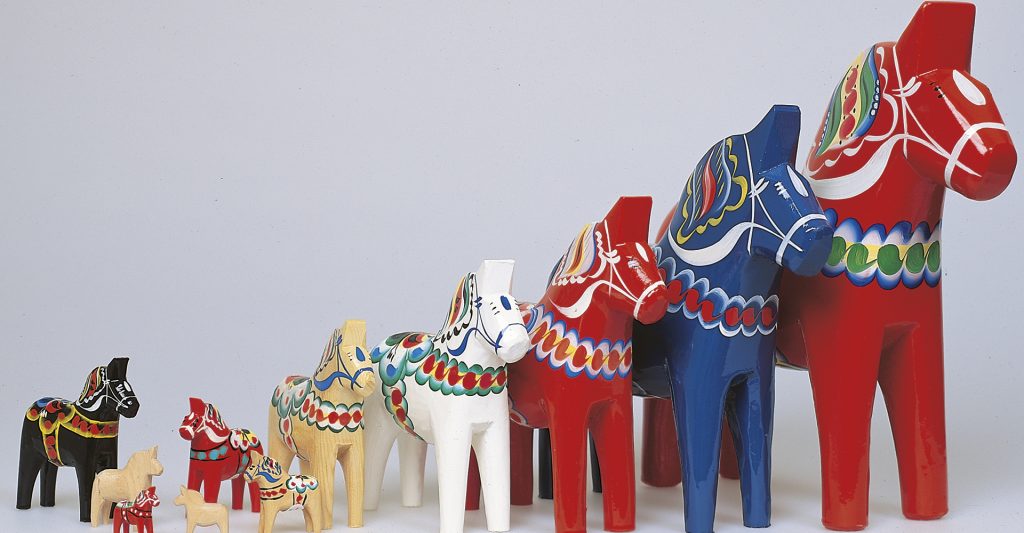 Getting a Dala horse is like a rite of passage for any visitor to Stockholm and we agree because they are simply adorable. Although the originals are hand carved and painted in Dalarna, you can find Dala horses in shops all over Stockholm. It is believed that Dala horses were first carved hundreds of years ago, deep in the Swedish woods, as a way to pass the time during long winter nights. It is considered a symbol of good luck. They available in many colours – typically red with a blue, white and green traditional pattern painted on to mimic a saddle and bridle.
Best places to buy: The Wooden horse museum – Stockholm, Nordic museum gift shop – Stockholm
20. Elephant pants, Thailand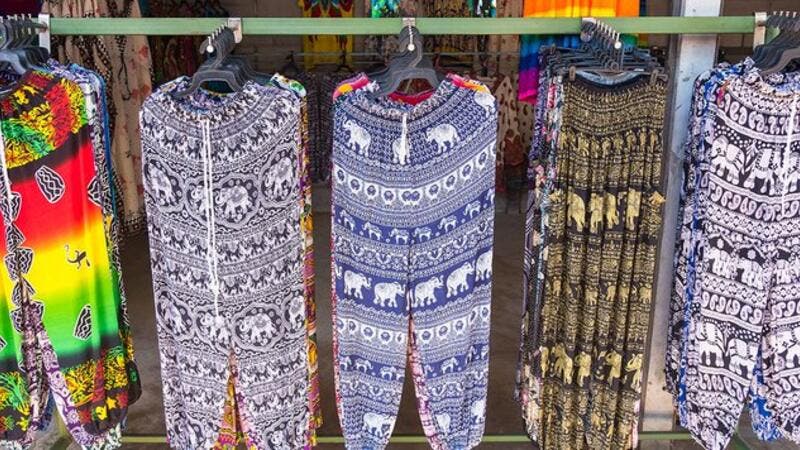 If there's one thing you must absolutely bring home as a souvenir from Thailand, it's a pair of elephant pants. It's a cliché, but there's a reason these pants are very popular – they're very comfortable, airy, funky and can easily be paired with various tops. Every backpacker who has sweated their way through the 'Land of Smiles' has at least one pair of loyal elephant pants to prove it. They have beautiful bohemian designs and are representative of Thailand itself – the elephant being the national symbol in Thailand.
Best places to buy: Chatuchak market – Bangkok, Platinum Fashion Mall – Bangkok